LIVE
RECORDED

VIDEO TOUR /OPEN EVENT
Click above to view our new and exciting 'Virtual' tour of Trinity. Meet Mr Lucas and a few of our wonderful pupils as he travels around the school
Admissions Pack
If you require an admissions pack, which includes a copy of our prospectus, please email admin@trinity.lewisham.sch.uk
We are extremely proud of our school community. Our vision is to 'Live life in all its fullness' – making sure we all take up every opportunity offered. We are not a school that will sit still. We are restless, and will continue to be bold in moving this school and the educational experience of our pupils forward.
Keeping our school safe
Please remember to arrive and leave at the correct times at both the primary and secondary phase. This ensures pupils are kept within their bubbles. Check the grid below to help with your planning. You will find hand sanitisers at the entrance to every single classroom - and pupils are expected to use these. Year 7 and 8 are keeping in one space for the time being, with teachers travelling to them. Year 9-11 will be moving a little around the site for all their GCSE options - which is why we insist on these pupils wearing masks in social spaces around the site. Each year group has their own social space for lunch time and break time - so the groups do not mix whilst they are at school.
It is vital we keep safe and support each other at these times - we have been impressed with our Terrific Trinitarians. Stay safe.
Pupils in year 9, 10 and 11 will be expected to have a face mask to use during the day between lessons in social spaces – this includes the corridors. Pupils will need to sanitise before they place these on and then sanitise straight after touching the face masks. Year 7 and 8 are staying in the same classroom for all their lessons therefore making face masks optional for them. Face masks are expected to be removed outside the classroom and hands sanitised before entering the room.
Please talk to your children about travel to and from school. We are recommending pupils walk where possible. It is vital that all the new government rules are followed - including the new 'rule of 6'. Pupils before and after school must distance between bubbles where possible, and must not be in groups of more than 6. We would recommend pupils travel only in small bubble groups of 2 or 3. We all have the responsibility to support each other - please keep safe.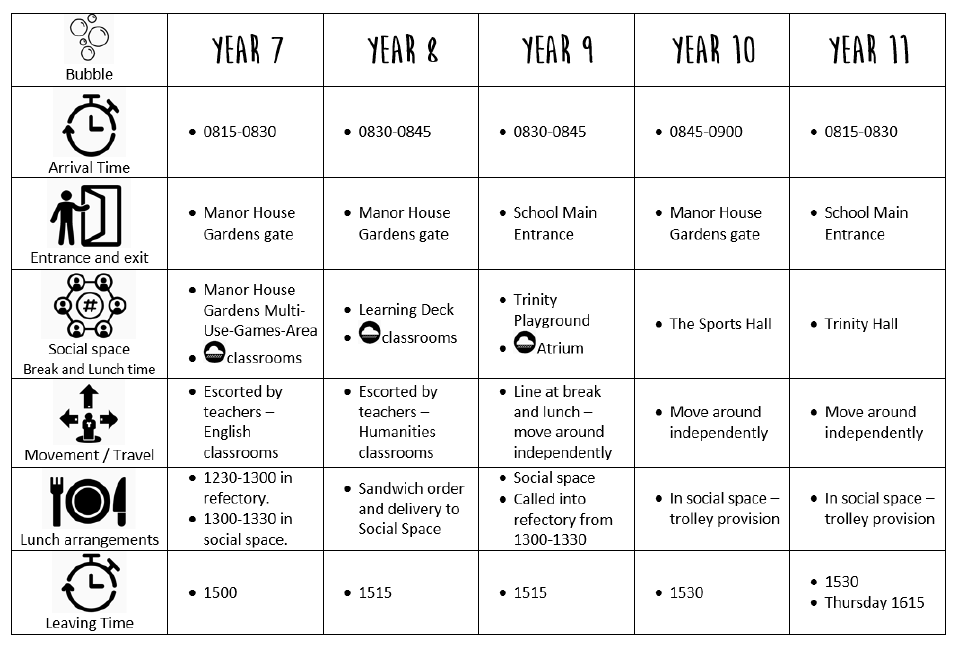 Government advice for Secondary parents from the DFE - click here
Exam results 2020
We are extremely proud of all our pupils. It has been a challenging year for all of us, but particularly so for those on their journey towards the exams that are crucial for their progression towards their chosen career path. Our pupils are encouraged to have high expectations of themselves and we work hard in building pupils confidence and aspirations. To support the schools grading of our pupils their work during the past two years had to be taken into account and their progress and attainment across a wide variety of evidence. The results are exceptional. There will not be any performance tables this year, due to the circumstances we are in, but we wish to share with you some of our individual stories that will help you understand how amazing our pupils are. They truly are Terrific Trinitarians - of which we will not be able to express all their results, but a selection to show our comprehensive nature.
• Our highest performing pupil has 10 grade 9's, one for every subject he studied. This is the highest grade you can get and is only awarded to the top 3% nationally in each individual subject. This includes English Language, English Literature, Maths, Biology, Chemistry, Physics, Computer Science, French, Geography and RE. He also achieved a Distinction* in Engineering as well as an A* in Additional Maths and an A* in Latin during year 10.
• We had another pupil gain 9 grade 9's, a Grade A* in Additional Maths and Latin as well as 1 grade 8. Pupils tend to get exceptionally high grades in one or several similar subjects, not often across the majority of subjects.
• A further pupil gained 8 grade 9's with a further 2 qualifications at grade 8 (grade 7 is classed as a grade A).
• We had a further 13 pupils who gained at least one grade 9 and a mixture of grade 8 and 7's.
• Around 25% of pupils gained a grade 7 (grade A) or higher in English and Maths. We have a mixture of abilities at Trinity and all worked hard to achieve their highest grades. Grade 5 is classed as a good pass (high grade C / Low grade B) - we had over 60% achieving this across all their subjects and also over 80% of pupils gain a standard pass (grade 4, which is a low C) across their subjects – this is above that announced national average today. We have pupils that also struggle academically at school and these also achieved the grades required to secure their progression onto courses post 16.
• All pupils have gained qualifications to progress into year 12. Our careers guidance and advice team have worked hard to ensure all our pupils have places offered and will continue to follow them on their continued journey.
We would also like to celebrate the achievements of pupils who left us 2 years ago and went off to sixth form and are now preparing for university.
Amongst those wonderful successes of pupils going on to Higher Education are Charlie Taylor who left Trinity with a Maths scholarship for Sixth Form to Babington College. Charlie achieved amazing A Level results A*A*A and is now going on to do a degree apprenticeship in Electronic Engineering with a company called Thales. Charlie will do his BSc in Electronic Engineering with Southbank University whilst working with Thales in their Stratford office. This opportunity pays a salary as well as sponsoring his university fees.
Congratulations to Ezra Standing who, having achieved A*A*B at A Level, has secured a place at Durham University.
Trinity is also immensely proud of our two Oxbridge candidates. Juan Garcia Valencia achieved A*A*A* A in his A Levels and is starting at St Hilda's College, Oxford to read Geography.
Joash Hanciles achieved A*A*A and goes on to read Classics at Cambridge.
We wish all our alumni the best of luck and look forward to hearing from them in the future and having them return to Trinity to inspire our pupils to work hard and aspire to be the very best they can be.
September start of term
All pupils are expected back in September as per the government instructions. We have been open for Key workers and our primary provision plus year 10 lessons for some time and have therefore managed to develop our safety procedures over time. These are well established now, with hand sanitisers at the entrance to every classroom and clear bubbles of pupils ensuring groups do not mix. Year 7 will have two induction days on the 3rd and 4th of of September - so they can familiarise themselves with the building and procedures before the rest of the phase return. The whole secondary phase then start on Monday 7th September - see the grid below for start and end times and which gate they need to go to. For copies of the letters sent at the end of term click here.
Letter from Lewisham about return to school - click here
Information about returning to school from Lewisham authority - click here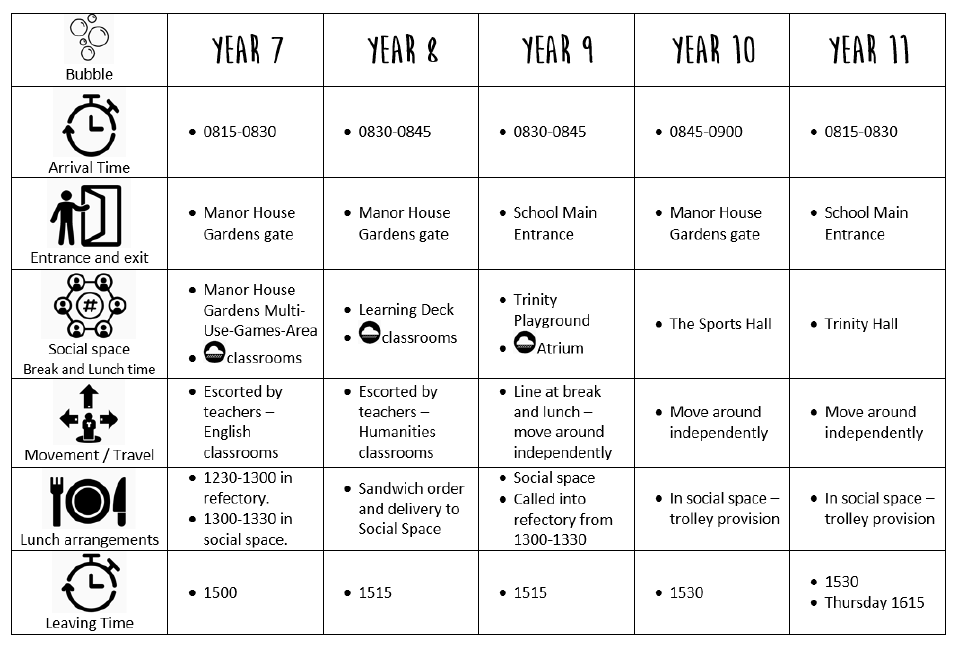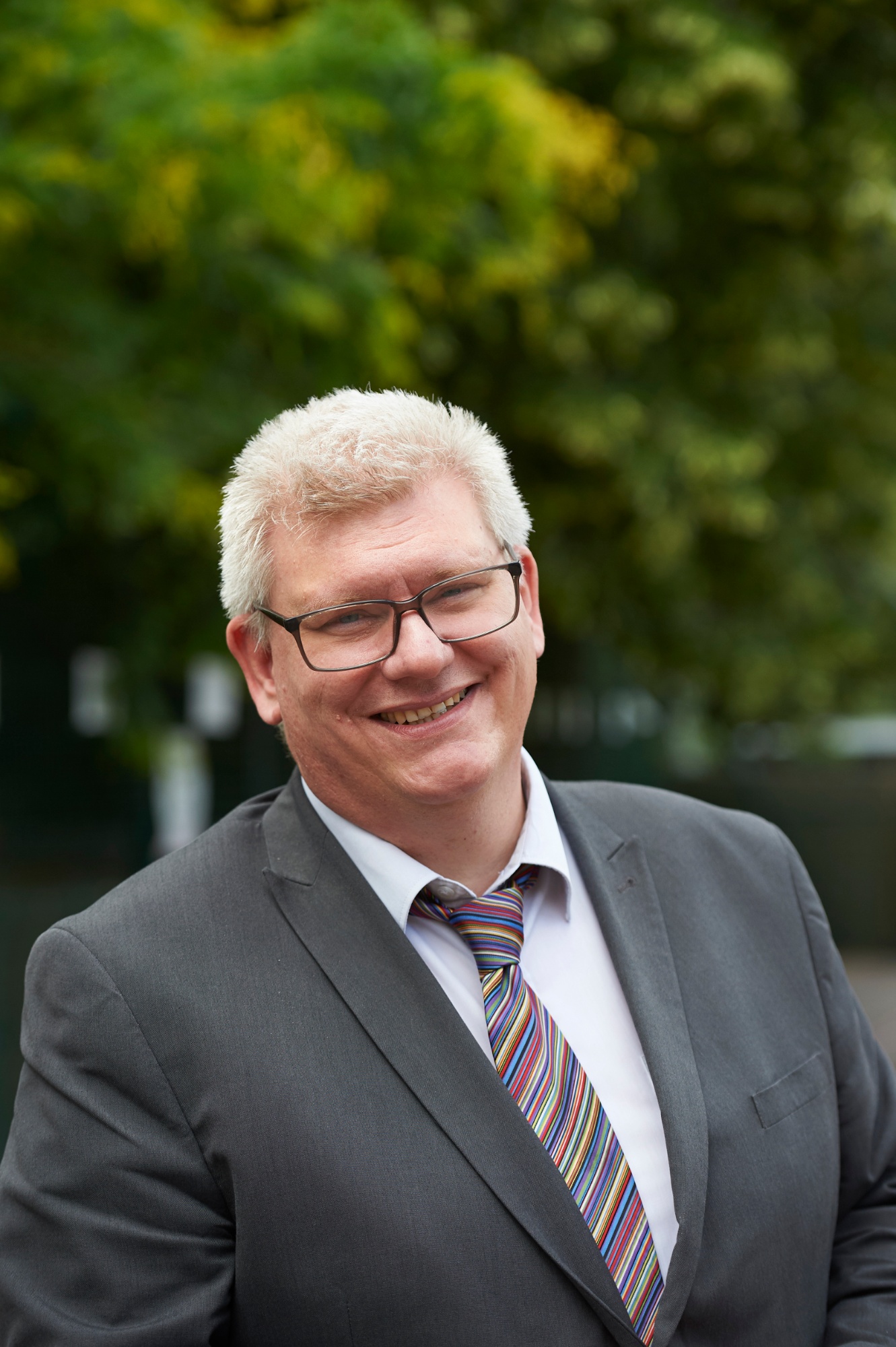 Welcome by David Lucas - Executive Headteacher
I am very proud to address you as Executive Headteacher of this unique 'all-through' school. Trinity is a warm, welcoming, friendly school where all pupils are happy learners. Your child is the most important person to you and to us.
Every child deserves the best possible start in life and nothing is more important than a good education. Here at Trinity we aim to provide a world class education for all our pupils regardless of the age or stage at which they join us.
For more information about Chaplaincy at Trinity click here
---

Revise using SENECA Learning - a free platform to support revision at home. We are using this more and more across Trinity. Click here to visit the site.
Exam Results last year - 2019
Well done to Trinity Yr 11 class of 2019 on their tremendous achievements this year. Pupils were delighted with their results and are now ready to move onto the next step of their academic journey and as a truly comprehensive school we are extremely pleased with the achievements we have seen all pupils make regardless of prior attainment and background. A wide range of subjects from Chinese to Computer Science achieved a pass rate of 100% grade 8 and above and many pupils of the cohort were moving onto today to complete their enrolment at a wide range of Post 16 provision including grammar schools and scholarships at Independent schools. Most pupils are carrying on with studying and have achieved their target grades for A level courses and we have also have pupils going onto apprenticeships, Level 3 vocational qualifications and combined A Level with vocational courses.

SCHOLARSHIPS
LANCING COLLEGE
Every year Lancing College in West Sussex offers one full boarding scholarship to a Trinity pupil provided they achieve excellent results in the exams and present themselves well in the interview. This year however Lancing were so impressed with two of our Trinity Year 11 girls that they offered both girls a full boarding scholarship. Congratulations go to both our ex Head Girl Janielle Orisa-Nwoke and Cindy-Ann Malouange Yetna.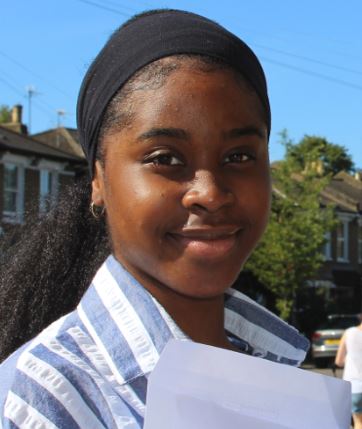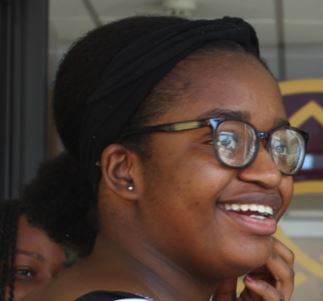 Janielle Orisa-Nwoke Cindy-Ann Lael Malouange Yetna
Previous pupils who have had this wonderful opportunity to attend Lancing College on a scholarship have gone on to receive scholarships to Cambridge and Oxford University. We wish both girls every success and will update their progress along their journey.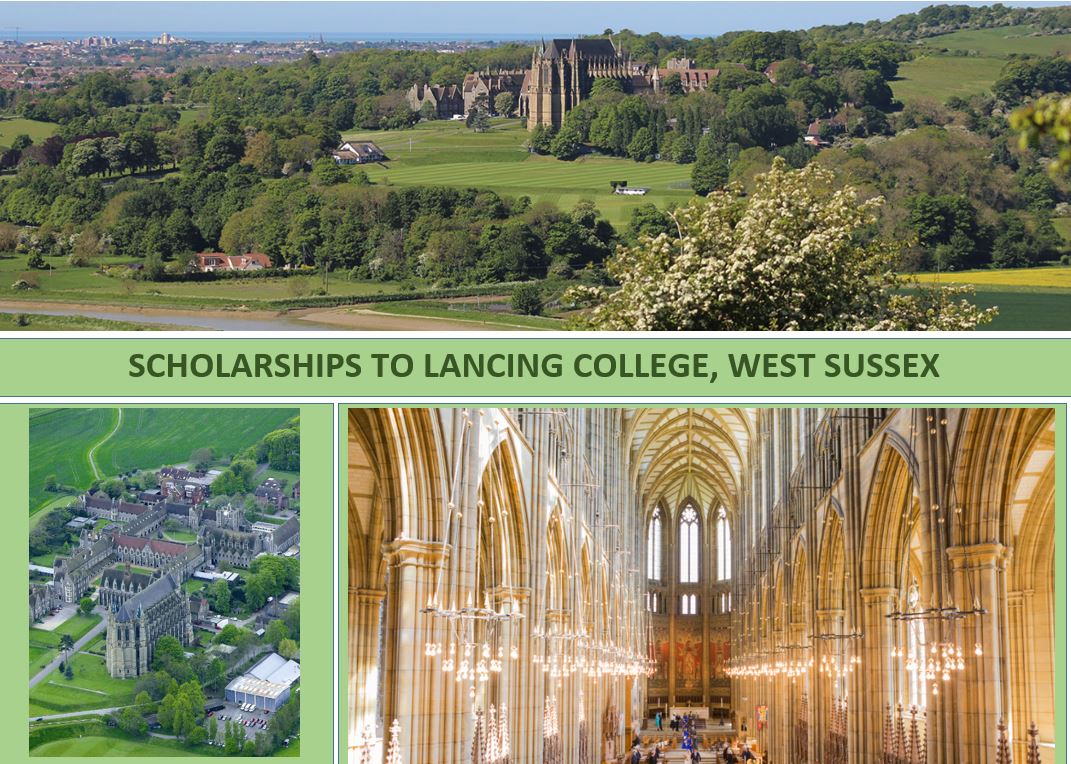 Keeping Safe Online
A fantastic publication from Vodafone helping parents understand the pros and cons of digital media. Click HERE.
---
Snapchat
This guide informs parents about the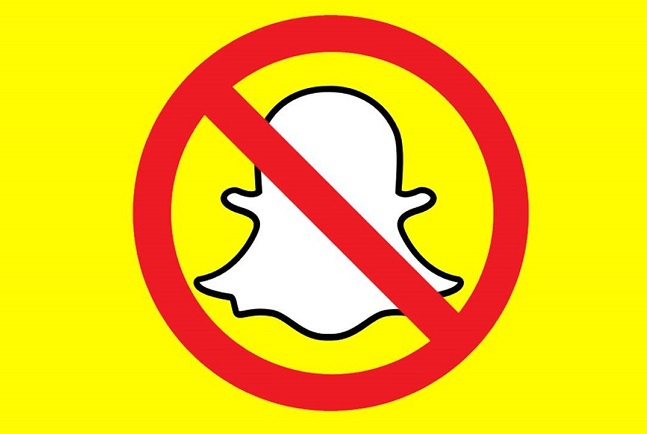 dangers associated with this social media platform and how they can reduce the associated risks. Click HERE.
---
Lewisham Support Services
Lewisham offer a huge amount of support for pupils. Please have a look at this document that clarifies the range of support they offer. Click HERE.