GCSE PE & Sports Studies
PE at Trinity
Pupils should build on and embed the physical development and skills learned in key stages 1 and 2 at Trinity Primary and become more competent, confident and expert in their techniques, and apply them across different sports and physical activities. They should understand what makes a performance effective and how to apply these principles to their own and others' work. They should develop the confidence and interest to get involved in exercise, sports and activities out of school and in later life, and understand and apply the long-term health benefits of physical activity. Some of the sports that we offer here at trinity are; rugby, football, netball, volleyball, badminton, table tennis, trampolining, athletics, rounder's, dodgeball and softball.
We offer 2 courses at KS4 which are GCSE PE and Sports studies. Both are great subjects to choose for those who have a passion for sport and would like to continue studying sports at college or who may play a sport to a high level.
At Trinity Physical Education aims to;
Ensure that students enjoy a variety of physical activities while developing a lifelong love for sport and healthy active lifestyles.
Become confident learners and engage in new activities.
To allow all children to access varied sports in and out of school.
To experience different roles in sport and be involved in competition.
All students to access blended learning efficiently and effectively.
Our GCSE Year 9 Curriculum
PE GCSE and OCR Curriculum Maps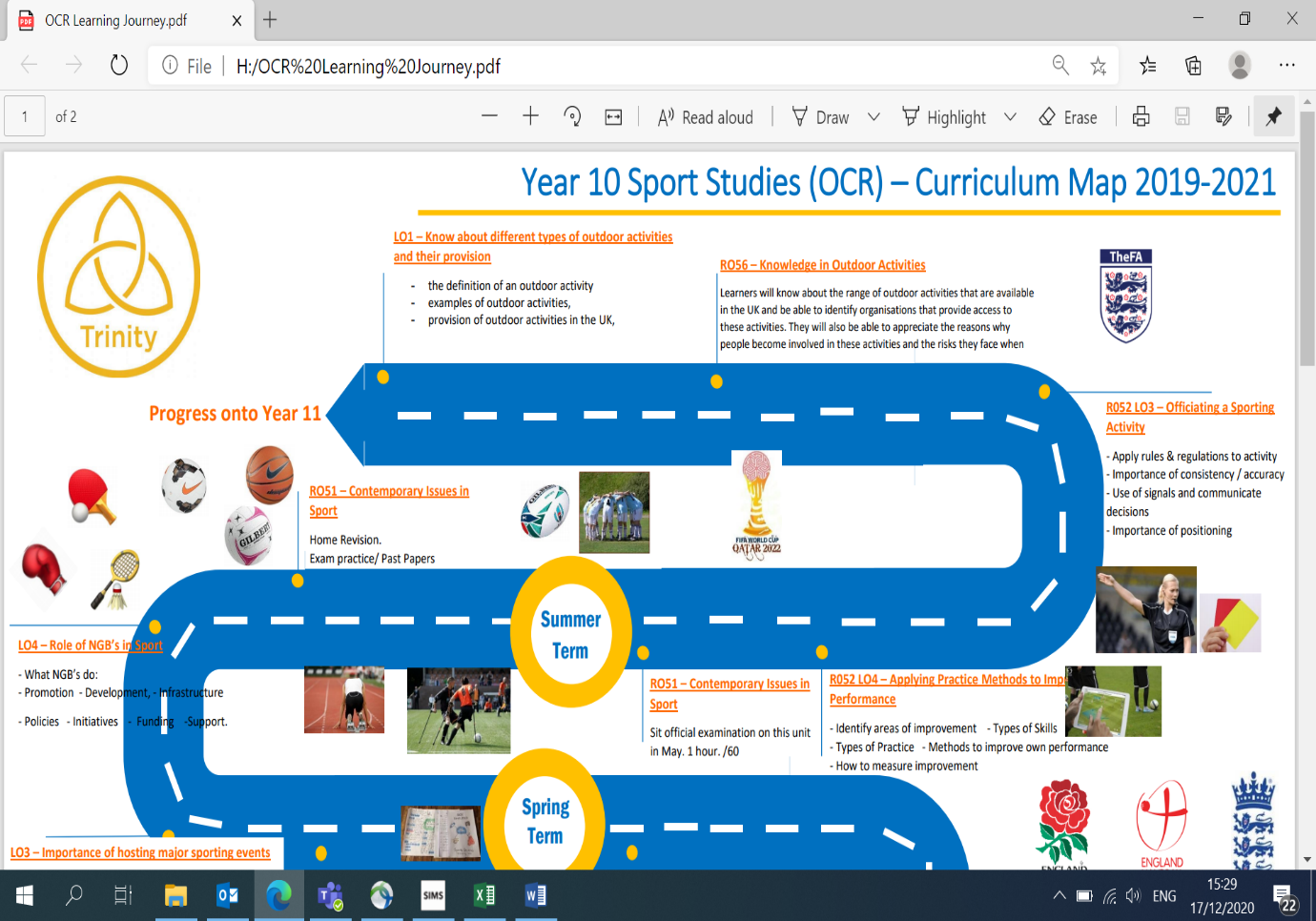 Year 9 GCSE PE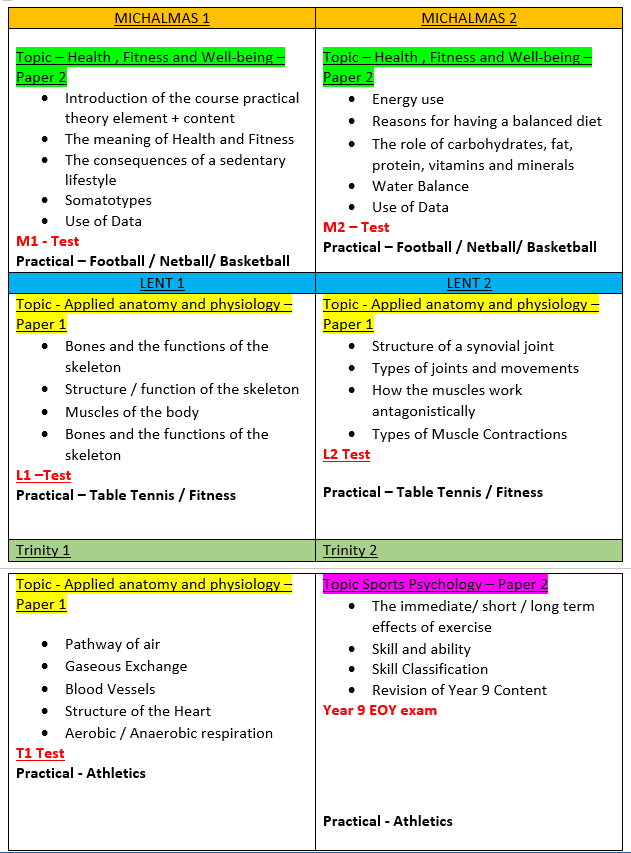 Knowledge Organisers in PE
All pupils have a knowledge organiser, with bespoke pages directly linked to their current scheme of learning. This is available for pupils /parents to access on WEDUC.
Our knowledge organisers have been created using a combination of knowledge and vocabulary from the Southwark Diocese schemes of work, the locally agreed syllabus and the exam board guidance at KS4.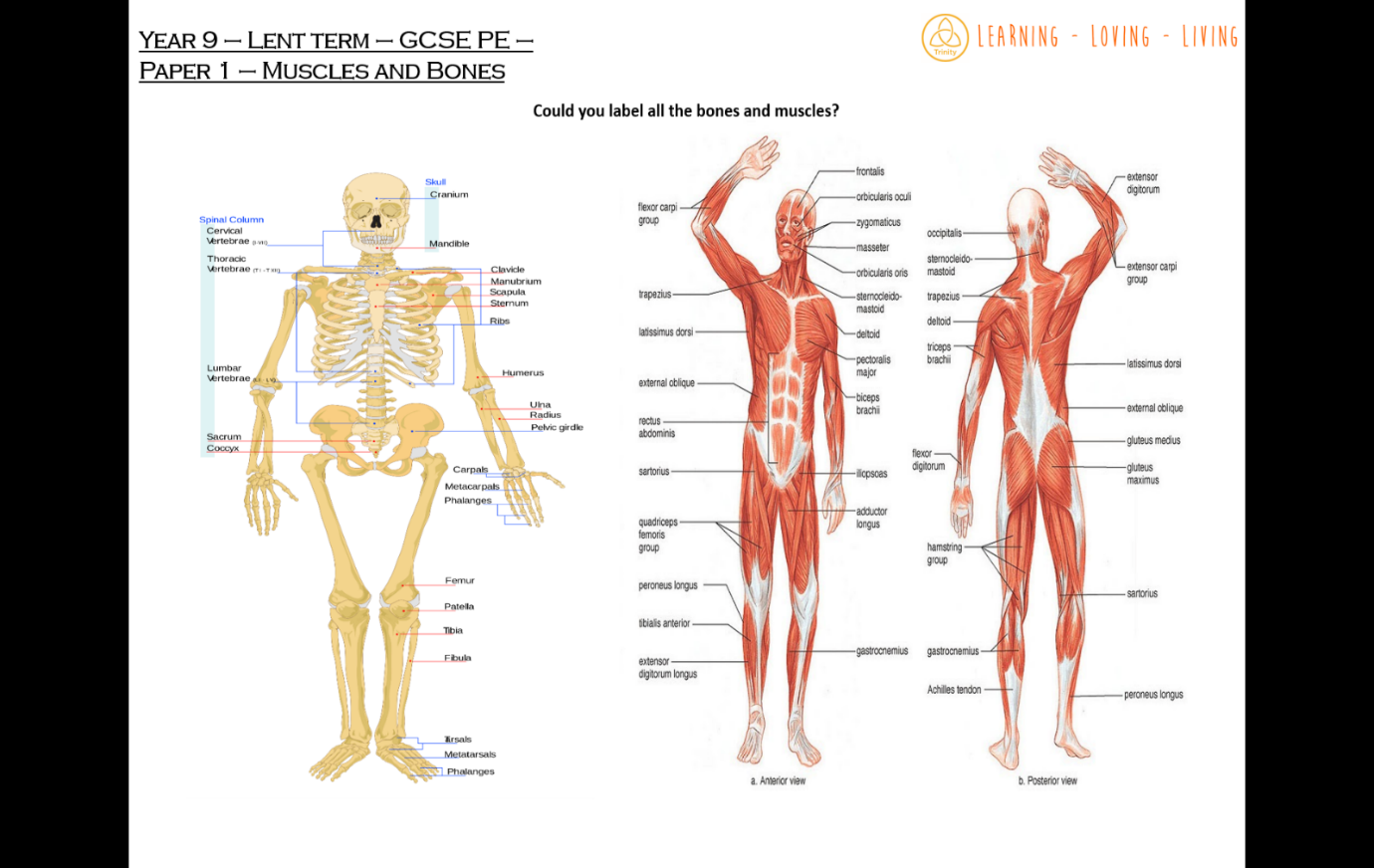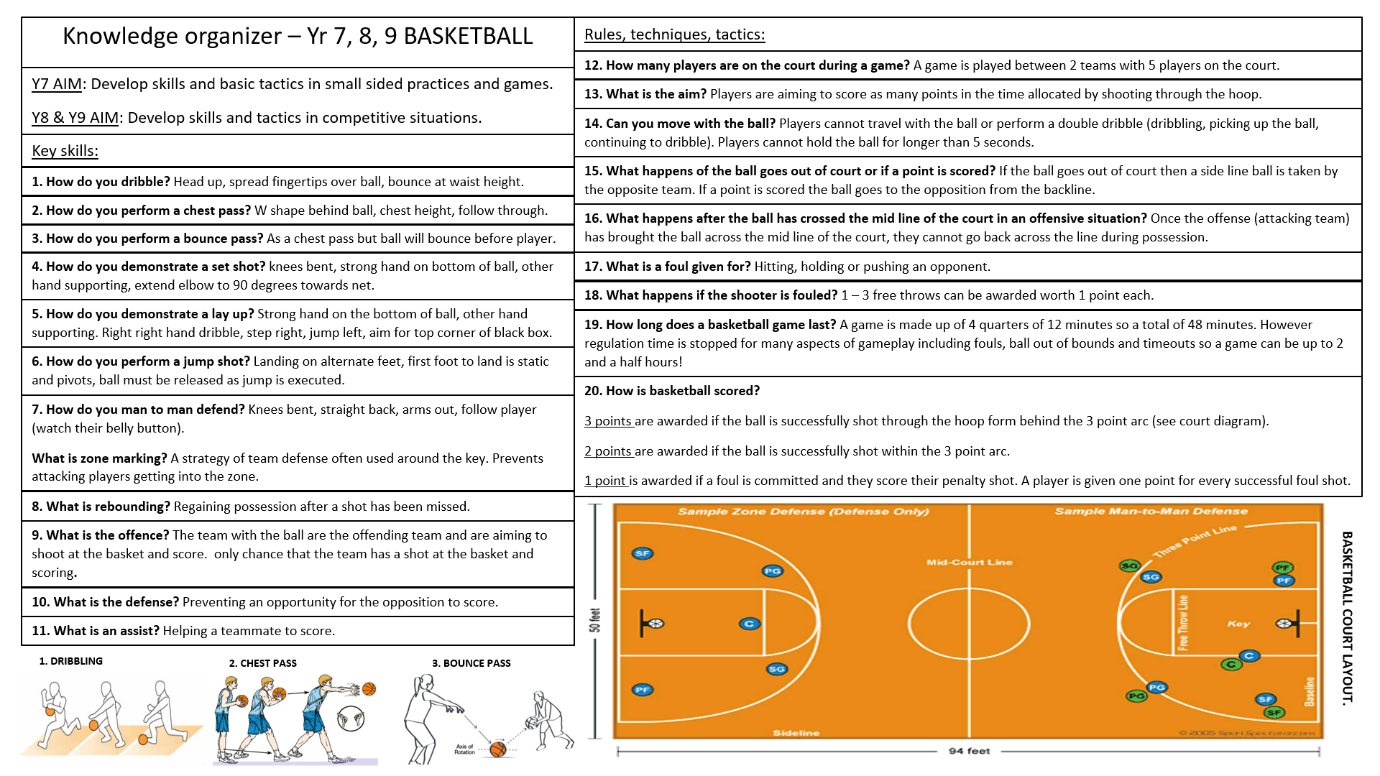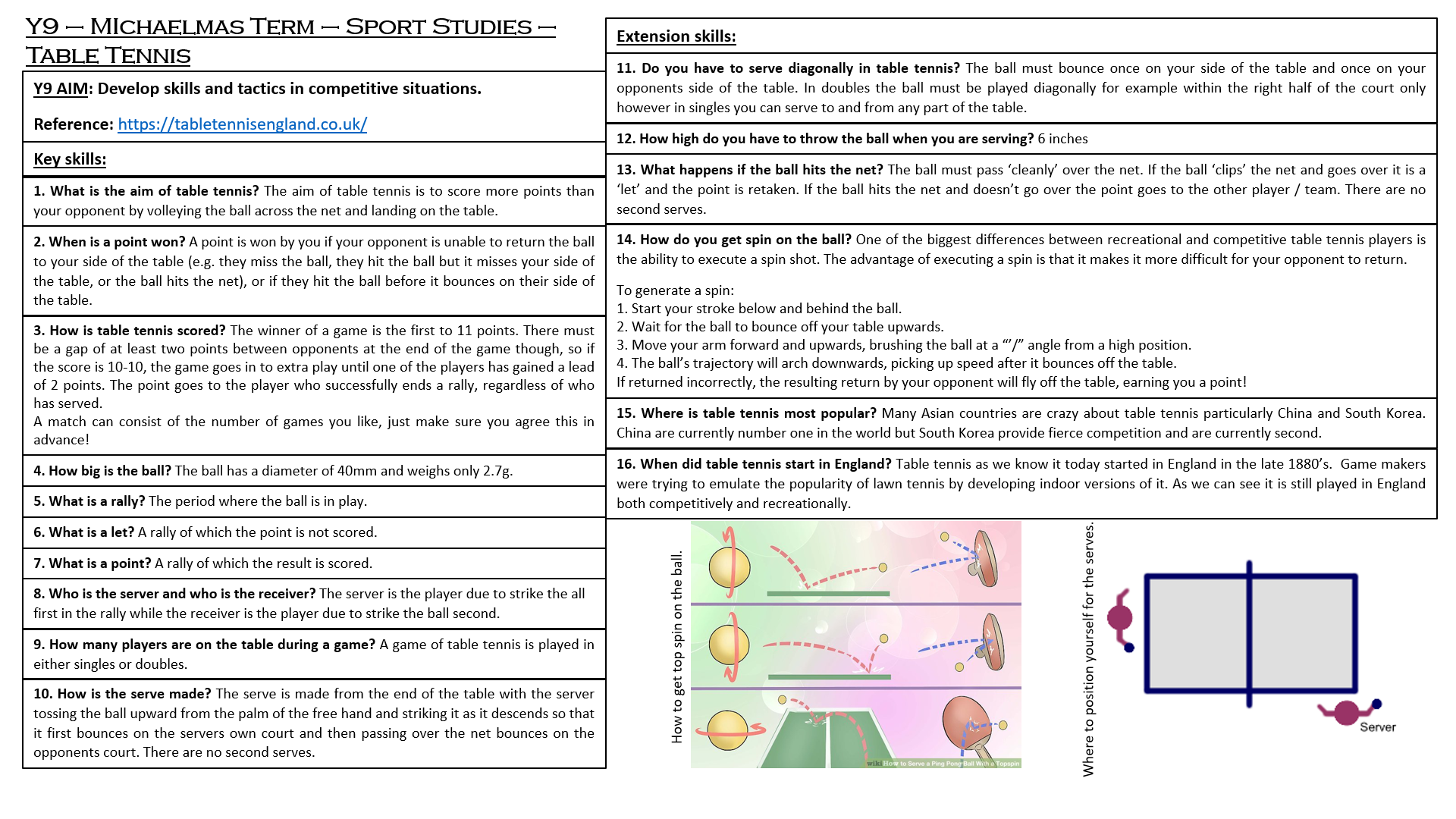 Assessment in PE
Assessment of Physical Education is carried out termly with practical assessments in core PE and written assessments in both PE GCSE and Sports Studies. The assessments in GCSE PE are completed at the end of a topic which consists of paper 1 and paper 2. Sports studies is assessed at the end of a unit. In year 7 and year 8 pupils additionally have mini assessments in class by drawing upon technical elements of sport which contributes to their grade. Pupils receive feedback and clear guidance on what they have done well and how they can improve for their next assessment.
Example of booklets from GCSE PE