Welcome by David Lucas - Executive Headteacher
I am very proud to address you as Executive Headteacher of this unique 'all-through' school. Trinity is a warm, welcoming, friendly school where all pupils are happy learners. Your child is the most important person to you and to us.
Every child deserves the best possible start in life and nothing is more important than a good education. Here at Trinity we aim to provide a world class education for all our pupils regardless of the age or stage at which they join us.
Please Click HERE for more information.
---
SPORT RELIEF - we will be taking part in Sport Relief all week.
Friday 23/3/18 will be a 'Sports Wear Day' - pupils will need to contribute £1 to wear their own sports gear for the day to help raise money for sports relief.
In the afternoon all pupils in the secondary phase will be given the chance to run a mile to raise additional money. We are asking for a donation from pupils to take part in this run - we recommend a minimum of around 50p, with any amount accepted . . . Pupils wanting to participate in this event will be called from class in the afternoon. They will recieve a small certificate to prove they took part to show you. Once the mile has been finished pupils will be able to leave school straight away. This will be from 2.15pm. Please do encourage your son / daughter to take part.
Please donate classroom materials to PROJECT-DONATE-EDUCATE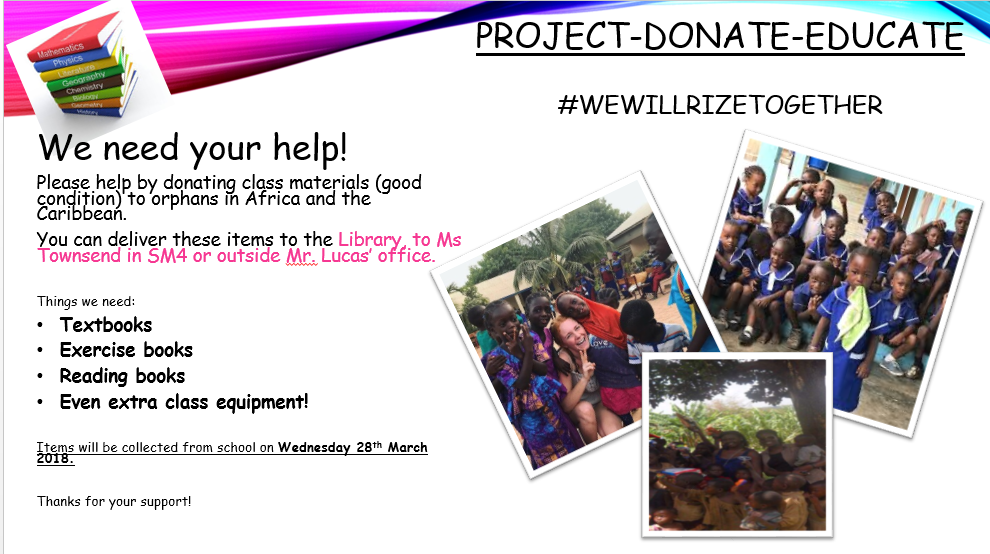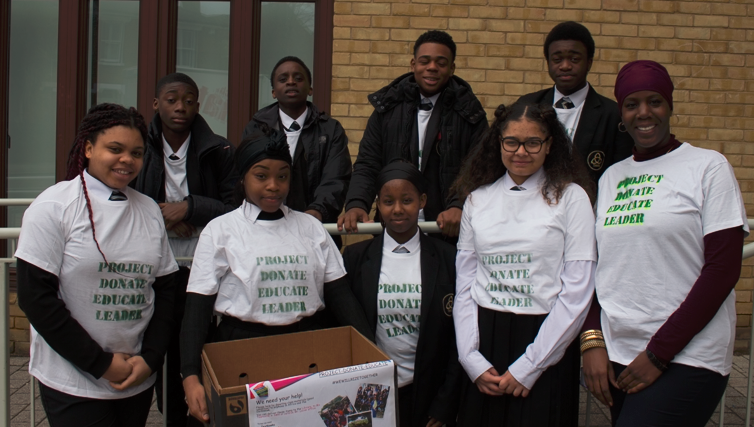 ---
GCSE Options Booklets and Forms
Year Eight Options Booklet - Please click HERE
Year Eight Pathways - Please click HERE
Year Nine Options Booklet - Please click HERE
Year Nine Pathways - Please click HERE
---
Trinity Futures
A huge thank you to all the local employers who shared their knowledge, experience of work together with the key skills for the workplace with pupils during Trinity Futures week. Thank you to all the pupils who took part.