Welcome by David Lucas - Executive Headteacher
I am very proud to address you as Executive Headteacher of this unique 'all-through' school. Trinity is a warm, welcoming, friendly school where all pupils are happy learners. Your child is the most important person to you and to us.
Every child deserves the best possible start in life and nothing is more important than a good education. Here at Trinity we aim to provide a world class education for all our pupils regardless of the age or stage at which they join us.
Please Click HERE for more information.
---
GCSE Examinations 2018
Please click HERE for the exam timetable for 2018.
With only a few weeks left year 11 should be completing as much revision as they can. Push yourself to do your best!
---
PARENT FORUM - Wednesday 25th April 2018 at 10h00 - 11h00
Parents/Carers are invited to attend a Parent Forum in the library at Trinity Secondary school. Topic of discussion - HOMEWORK. Light refreshments available.
---
BBC Sports Relief 2018
During the Friday afternoon the pupils paid a contribution to the BBC Sports Relief charity and ran a mile around Manor House Gardens. The event was a huge success, with a significant amount of money being raised - we are still counting for the final amount! In addition to this Trinity collected a donation of £1.00 per child to wear sports clothing to school. This raised over £500. A huge well done to all the pupils who took part rising money for this very worthwhile charity.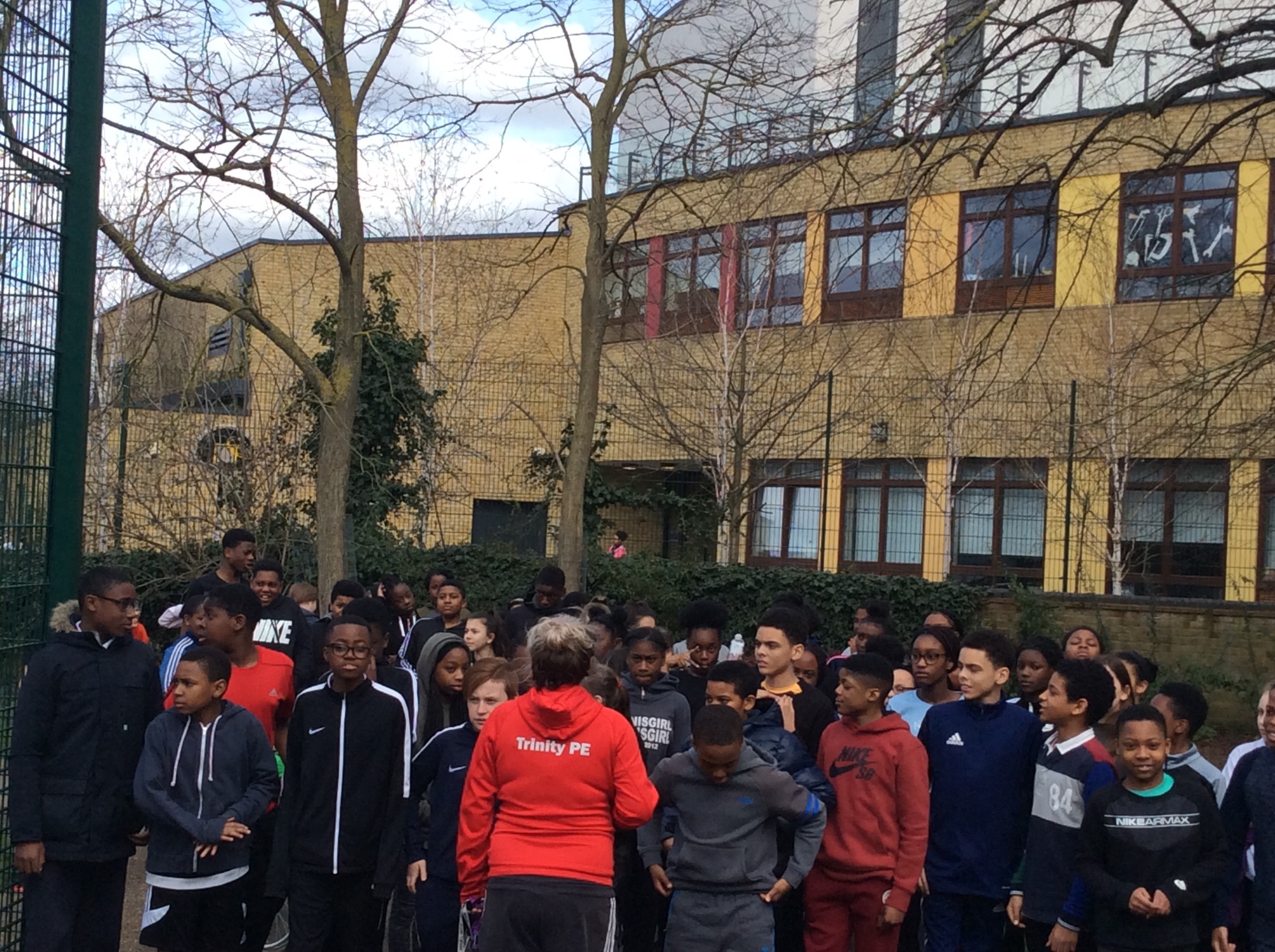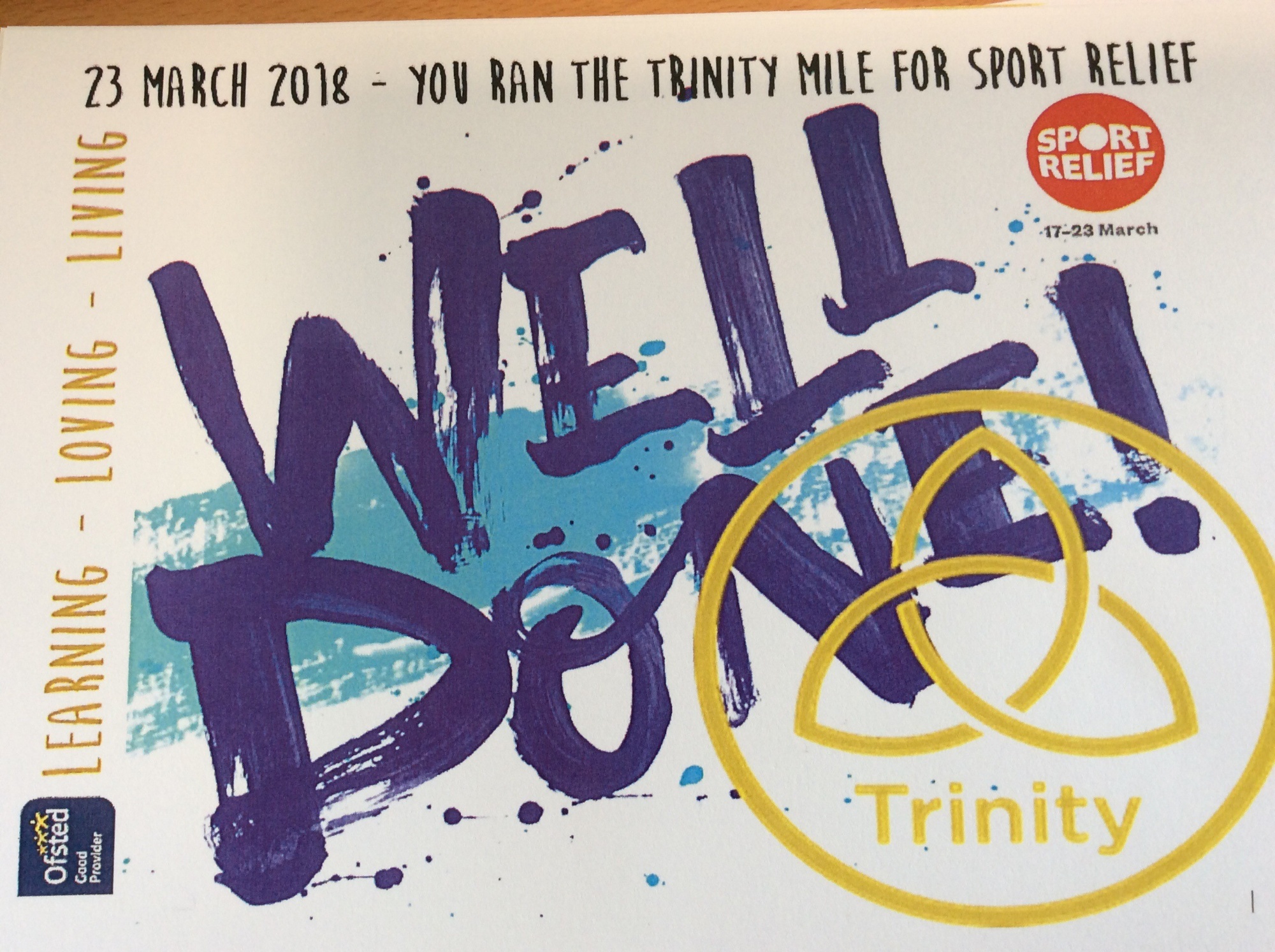 ---
Please donate classroom materials to PROJECT-DONATE-EDUCATE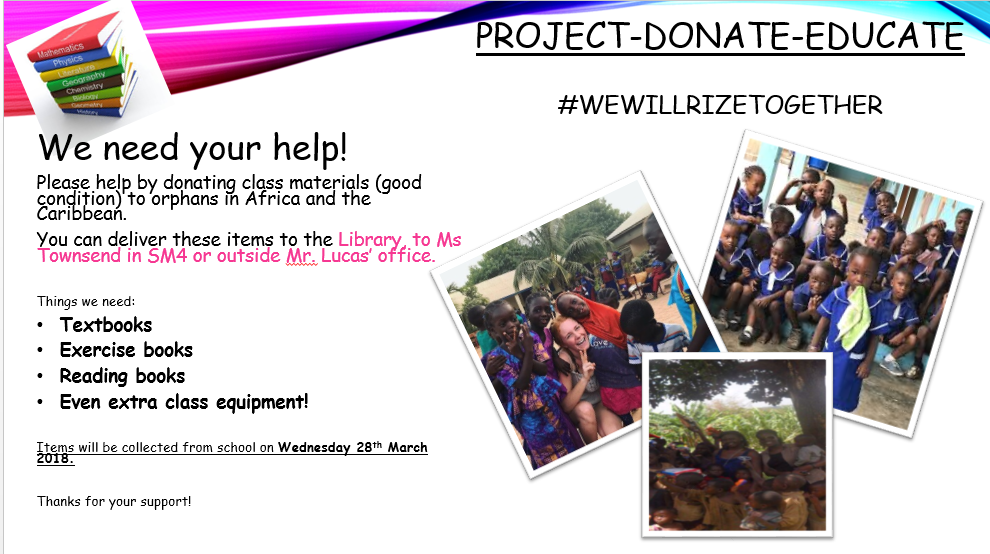 ---
Trinity Futures
A huge thank you to all the local employers who shared their knowledge, experience of work together with the key skills for the workplace with pupils during Trinity Futures week. Thank you to all the pupils who took part.