Admissions
Trinity is an exciting place to be. Our main entry points are into Reception and Year 7. We understand that there are many questions when considering your choice of school. Please contact us and arrange a visit. Our current policy for admissions can be found at the bottom of this page - as can the policy for next academic year. We are currently consulting on the policy for the year after. If you wish to apply for a place then please follow the standard Local authority admission procedures. In year applications must go directly to Lewisham Admissions Team. To be directed to the Local Authorities Admission section of the website click here.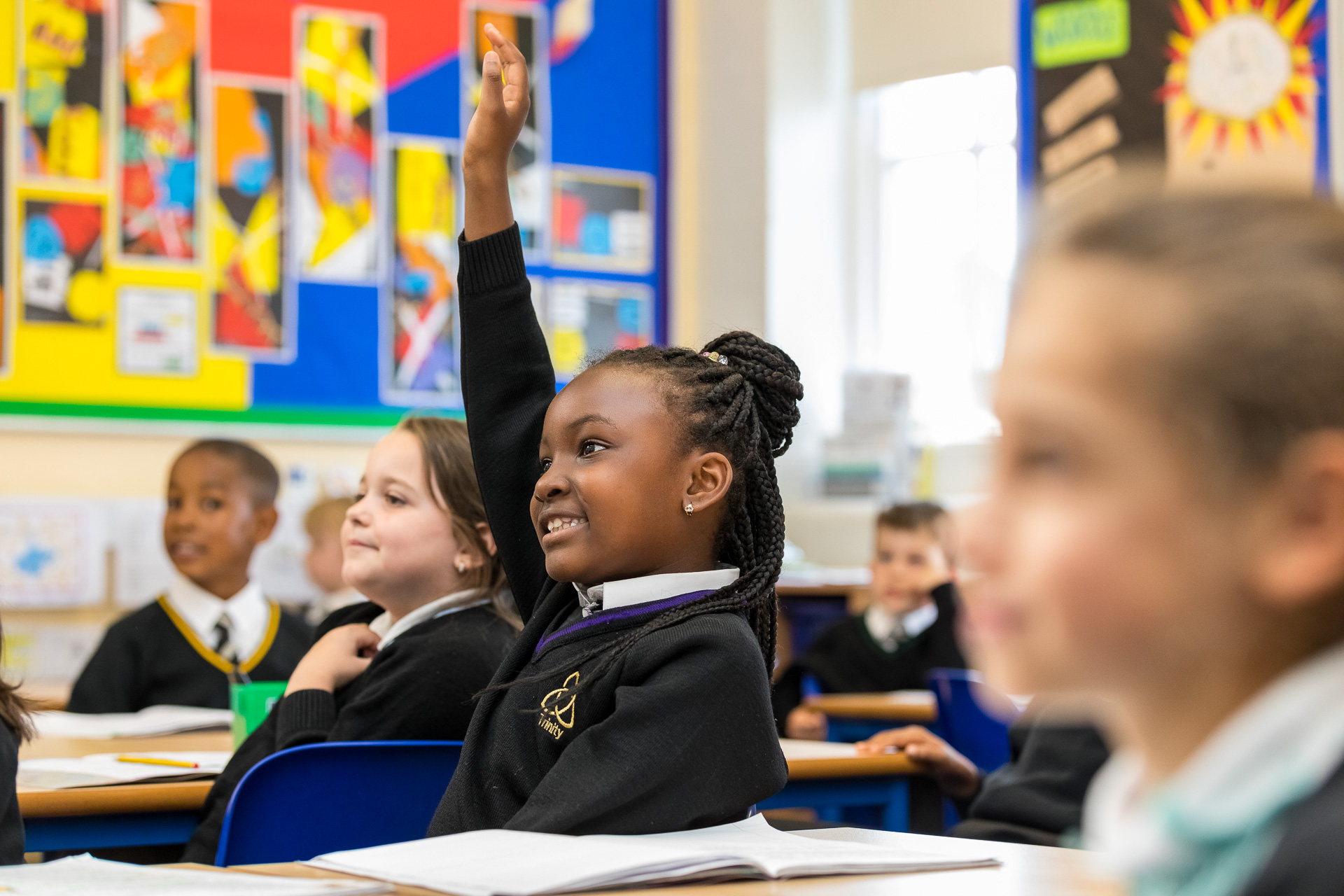 Those currently in year 6 at Trinity Primary have automatic transfer directly into year 7 without the need to apply. Further information can be found in our Admissions Policy.
Contact us for a visit: admin@trinity.lewisham.sch.uk
TOURS
Come and look around the Primary phase every Thursday morning at 09h30 and the first Tuesday of each month for the Secondary Phase at 09h00 start.
This year our secondary open evening was on Wednesday October 3rd 2018 between 5.30pm and 7.30pm. We had over 250 families attend this event which was a huge success - over 700 people through the door. We also ran 10 open mornings, which had over 30 families at each. There has been a total of just over 600 families look around. We have had 475 applications this year for the 120 places. We are very proud of our school and have ensured the tour has included all areas of the school. We have now finished our open mornings for this academic year. We do open our doors at 9am for the first Tuesday of every month for a tour of the secondary site throughout the year, which will start in November. Thank you once again for your continued support.
Determined Admissions Policy
The full governing body met on the 28th November 2018 and reviewed all the responses from the 7 week consultation. The new determined policy can be found below. We wish to thank all of you who commented on the policy to help us finalise the wording below. Any objections to the determined admissions policy should be lodged with the Office of the Schools Adjudicator no later than Wednesday 15 May 2019:
www.gov.uk/government/organisations/office-of-the-schools-adjudicator
click here for Admissions Policy for starting Trinity in the academic year 2020/21
click here for Admissions Supplementary Information Form for starting at Trinity in the academic year 2020/21