Admissions
Trinity is an exciting place to be. Our main entry points are into Reception and Year 7. We understand that there are many questions when considering your choice of school. Please contact us and arrange a visit. Our current policy for admissions can be found at the bottom of this page - as can the policy for next academic year. If you wish to apply for a place then please follow the standard Local authority admission procedures. In year applications must go directly to Lewisham Admissions Team. To be directed to the Local Authorities Admission section of the website click here.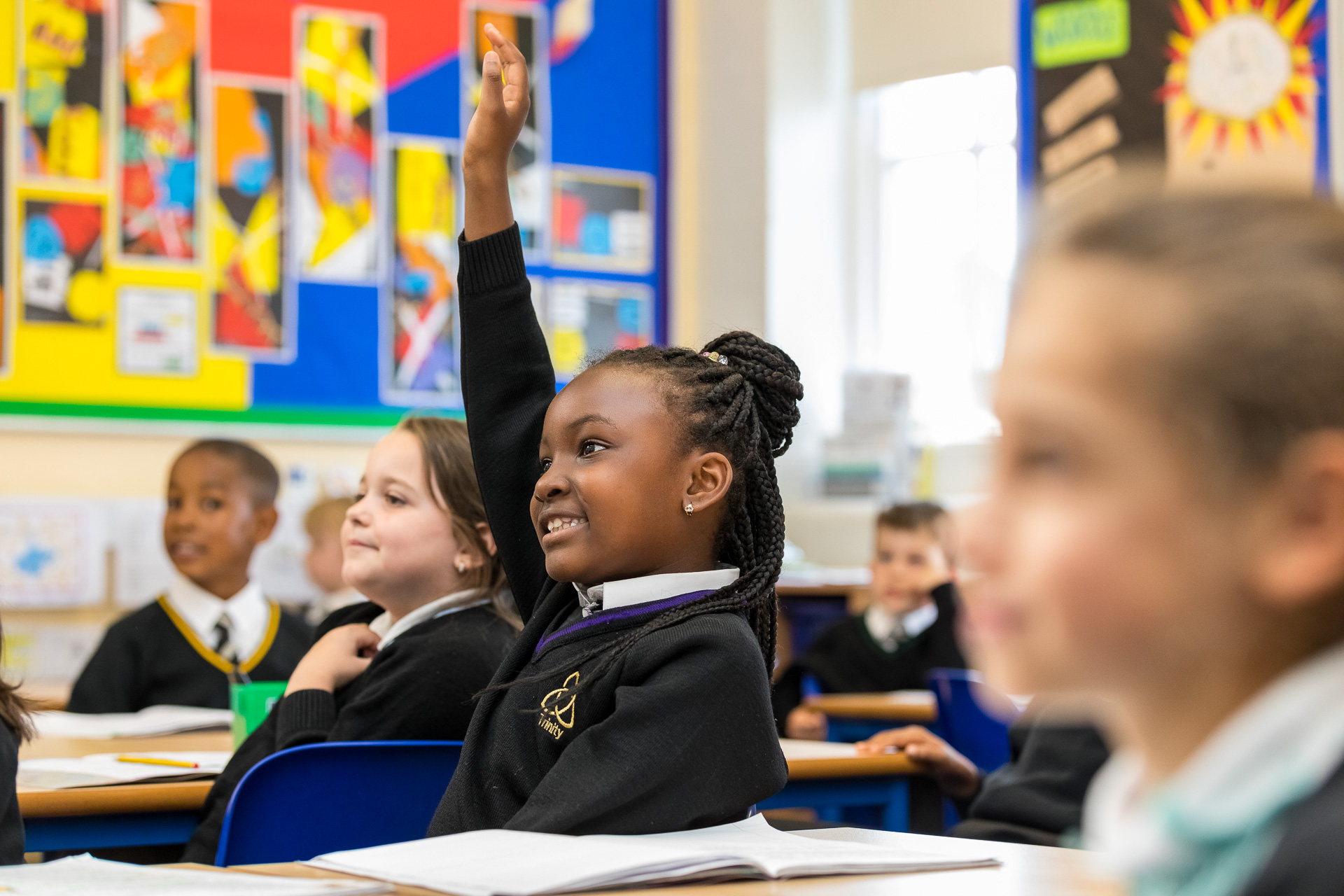 Those currently in year 6 at Trinity Primary have automatic transfer directly into year 7 without the need to apply. Further information can be found in our Admissions Policy.
The governing body of Trinity School has agreed the following statement in order to clarify how its faith-based oversubscription criteria will be interpreted whilst churches are closed or attendance at church is unsafe due to COVID19. This statement has been shared widely with churches in order to ensure that determinations made by relevant ministers concerning church attendance are being made on a consistent basis. If a parent/carer attended a given church prior to the closing of churches for public worship, then where a parent/carer has not subsequently attended worship at a given church for a given period a parent/carer will be considered to have attended worship at that church for that period where either of the following apply: a) the church was closed for public worship; b) by returning to church the parent/carer would not be taking account of government guidance concerning shielding and protecting persons either moderately or extremely clinically vulnerable to COVID-19.
TOURS
IMPORTANT NOTICE (Sept 2020)
All tours in person at Secondary and Primary sites are currently suspended due to COVID 19. We aim to have these up and running in September 2021.
At the secondary site we ran three live Zoom events - where Mr Lucas spoke to those live on Zoom and showed our fantastic site / pupils live during their learning. It clearly showed our wonderful family working extremely hard in school, a calm and purposeful learning environment, and a caring atmosphere for all. Please do watch our secondary short film that shows what life is like at Trinity to help you decide which school to attend. We would love to welcome you into our family in September. If you have any questions please do not hesitate to contact the school directly.
Mr David Lucas, Executive Headteacher will continue to review the current situation and when it is safe to do so, tours will resume.
Should you have any questions regarding trinity please email them to :
head.masters.pa@trinity.lewisham.sch.uk
ADMISSIONS POLICY
Click on the buttons below to view our admission policy and supplementary form. Should you have any queries or require additional information please do not hesitate to contact us on :
admin@trinity.lewisham.sch.uk
ADMISSIONS SUPPLEMENTARY FORM